Life Is Good For Now
The animated scenario looks at the possible concurrence of mainstream Quantified-Self-style data collection and the full implementation of informational self determination in a near future Switzerland. Within that context four scenes focus on possible psychological issues with prediction systems in personal medicine, inheritance of personal data collections, a new type of literature that is informed by data analysis and an introduction to the the technical infrastructure that operates the system. The project was commissioned by TA-Swiss, the Centre for Technology Assessment of the Swiss Academies of Arts and Sciences. It was first presented in the exhibition The Poetics and Politics of Data at the House of Electronic Arts Basel (H3K). Life is Good for Now is a collaboration with Ludwig Zeller.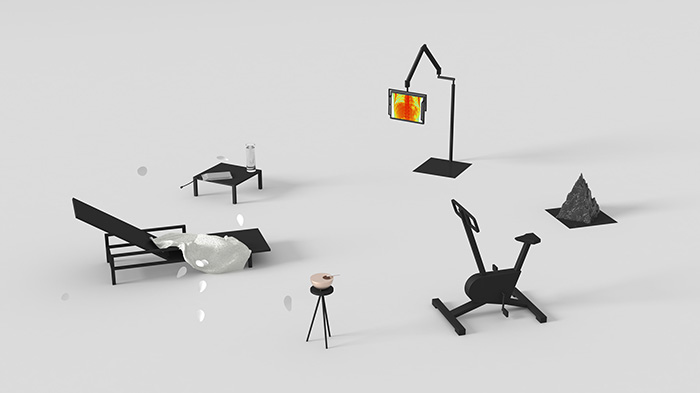 Scene one shows a sanatorium specialised in the treatment of a psychological condition caused by the paranoid nature of medical predictions. Being unable to tolerate the persistent imminence of ever changing diseases any longer, patients have developed the urge to regain control over their lives by curating the medical conditions leading to their own deaths.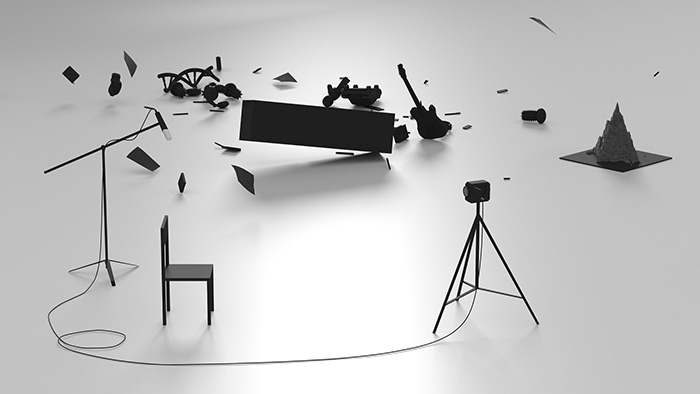 Scene two shows an inheritance. Data collections of people's entire lives are especially valuable. Usually they are bequeathed to research institutes or charitable foundations. Inherited within a family they enable the detailed investigation of relationships and upbringing, from bad habits to the quality of parental love.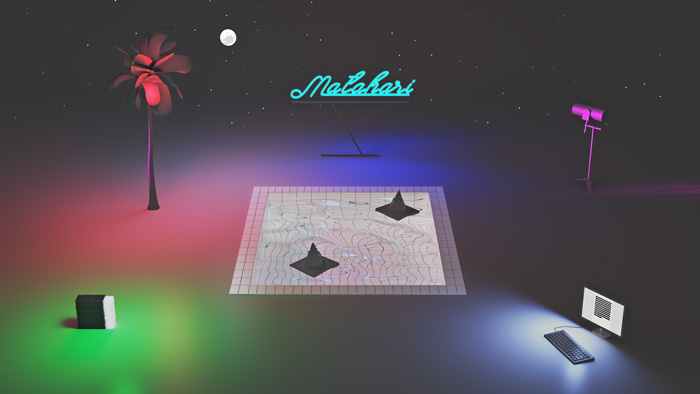 Scene three shows an interview with a writer creating a new type literature based on her reader's data and by involving them in real world situations that are statistically likely to become interesting sources of inspiration. The interview explores the idea of truth in her work between depiction and construction of reality.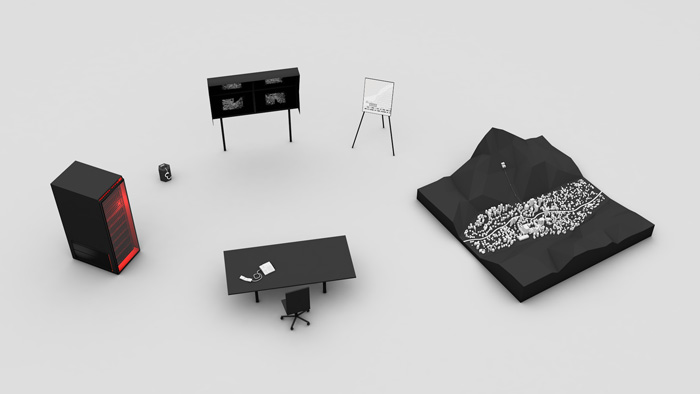 Scene four shows the technical infrastructure which is in place to implement informational self-determination in Switzerland.
Exhibitions
2019 KFFK, Museum Ludwig, Köln, Deutschland
2018 MuseumsQuartier, freiraum_Q21, Vienna, Austria
2018 Galerie weisser Elefant, Berlin, Deutschland
2017 Beirut Design Week, KED, Beirut , Libanon
2015 i.ch, Voegele Kulturzentrum, Zürich, Switzerland
2015 Radical Memories, Chimera Project, Budapest, Hungary
2015 Poetics and Politics of Data, Hek, Basel, Switzerland